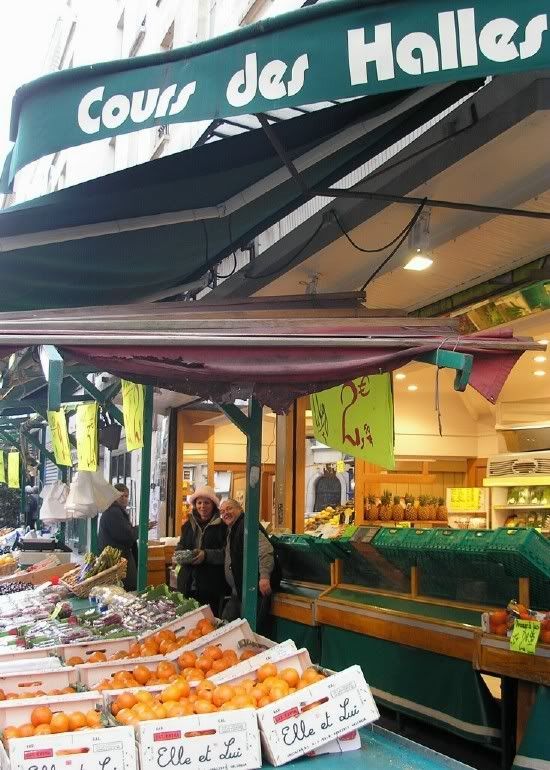 Last night I dreamed I was shopping for produce at an open-air market in Paris. Actually, last night I dreamed I was teaching people
how
to shop for produce at an open-air market in Paris: always say bonjour, never touch the produce unless the seller hands it to you, etc. I was very smug, in my dream, about my ability to communicate with
le
vendeur
, and he was very charming and gave me some complimentary strawberries. Even in my dreams, Paris loves me.
Now I must buckle down and make this dream come true. No Buy still holding, although I have been tested by a big sale at Yoox.com. I got a decant of
Tubereuse Criminelle
in the mail yesterday from an advertiser on my Style Spy site, which was delightful and reminds me how much I want a full bottle of that fragrance, and I have to go to the Palais Royal for that. My first bell jar, although not my first Lutens. It's not a perfume for everyone, but oh, how I adore it. I plan on strolling out of the boutique with my shopping bag in my hand, positively reeking of slightly perverse tuberose chicness, and having a glass of wine at one of the sidewalk cafés here in the garden. Must hold onto that image.
It's going to be a long summer...
photo: Mary Twiss Connolly